Quite a bit new from Fantasia, including 25L Tuesday items, so hold on to your socks!
"Chill"-mod/copy/notrans-300L
"Chill" is a winter variation of panther furs. Leather pants, gathered into a loincloth with loose, open hips and ragged hem. A poncho-like fur top with loose sleeves. Available in 3 leather/fur options.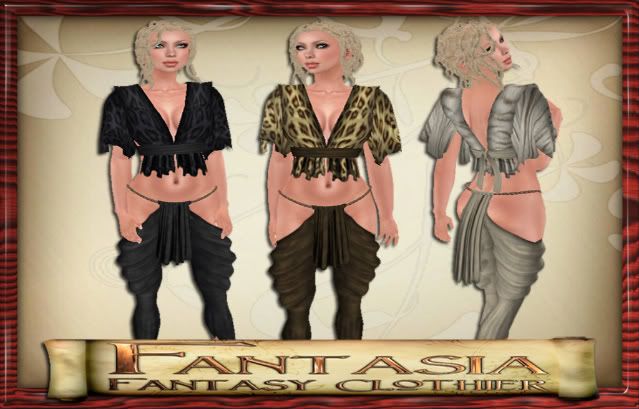 "Cling"-mod/copy/notrans-300L
"Cling" is a tight, clingy sweater dress with a nordic printed knit apron top. Perfect alone, over leather pants (which is by the books Gorean!) or even over the newly released Stockins! The top prim is texture change on touch, so mix and match to your heart's content!
Now, for 25L Tuesday!
"Glovez'n'Stockinz'nSox"-JUST 25L
A set of stripey gloves and stockings and socks, all perfectly matched to the "Cling" outfit (though they'll go with pretty much anything). Great accessories for any role!
"Cling-Holiday"-JUST 25L
"Cling" in holiday colors! Note, this top is NOT texture change! Its just green.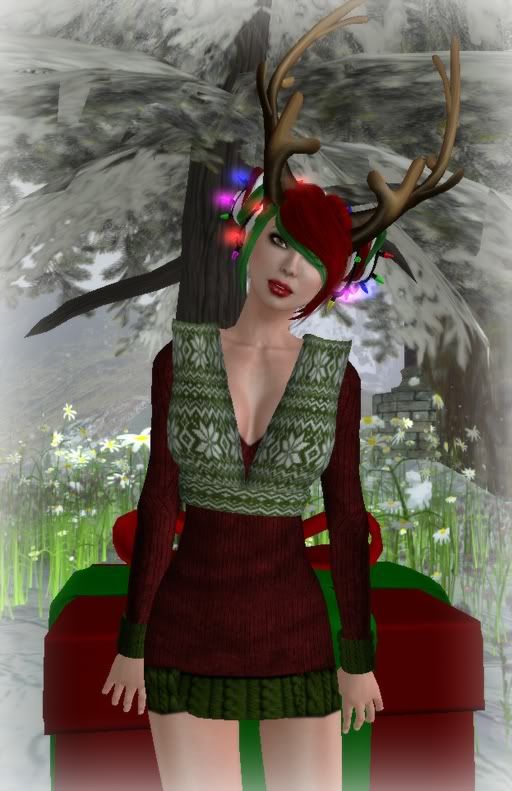 We have alot planned for the new year, so keep an eye out! New designer, new store, new releases! Have a Merry Christmas, Happy Holidays, and all the best in the New Year!
Fantasia:Fantasy Clothier is original, handpainted content. No templates were utilized in the making of these unique and original creations. Please support original content creators.