mod/copy/notrans
350L
"Ophelia" like the other Shakespeare dresses, is based on the costume worn in the summer production I was in. This dress is perfect for high medieval fantasy. Crushed and smooth velvets with gold edging, studded with matching gems, and long gauzy golden drape sleeves. Available in 6 rich gem tones.
Up next week! "Cleopatra"!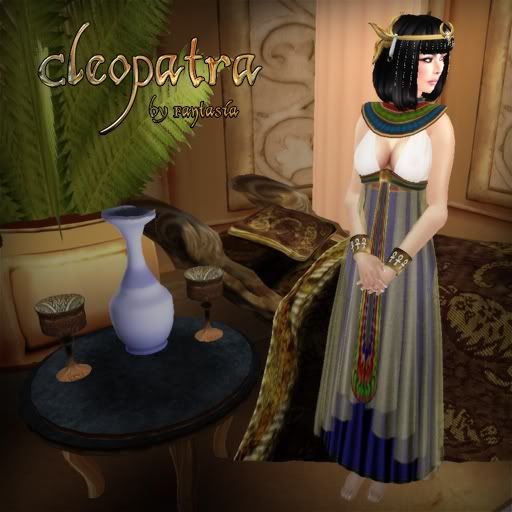 Fantasia:Fantasy Clothier is original, handpainted content. No templates were utilized in the making of these unique and original creations. Please support original content creators.